Thermoscan temperature measurement and hand disinfection station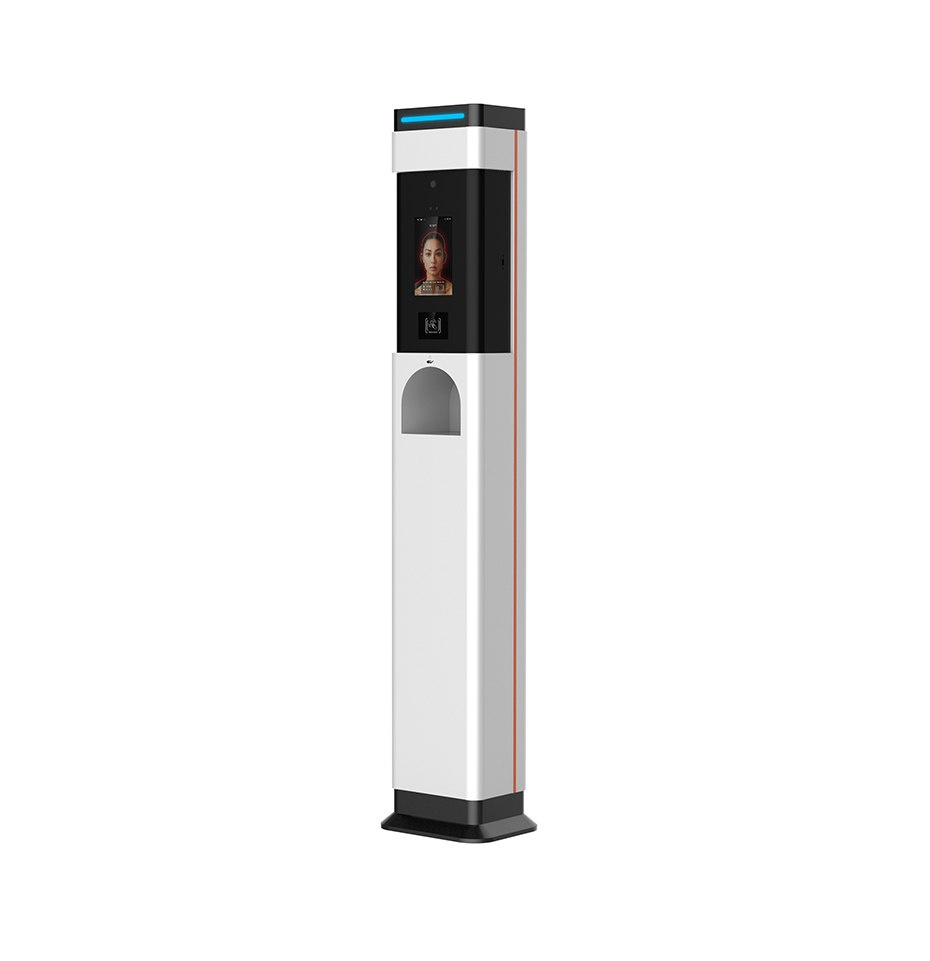 Price 1981,58 € (23% VAT included)
1611,04 € net price
Ask for a product
Description
---
THERMOSCAN is a modern device for measuring body temperature and disinfecting hands:
Contactless dispenser with a motion sensor
10 liter liquid container (foam, soap or disinfectant)
Thermal imaging screen that measures the temperature (works even when the person has a face mask)
8 " touch panel
Online and offline work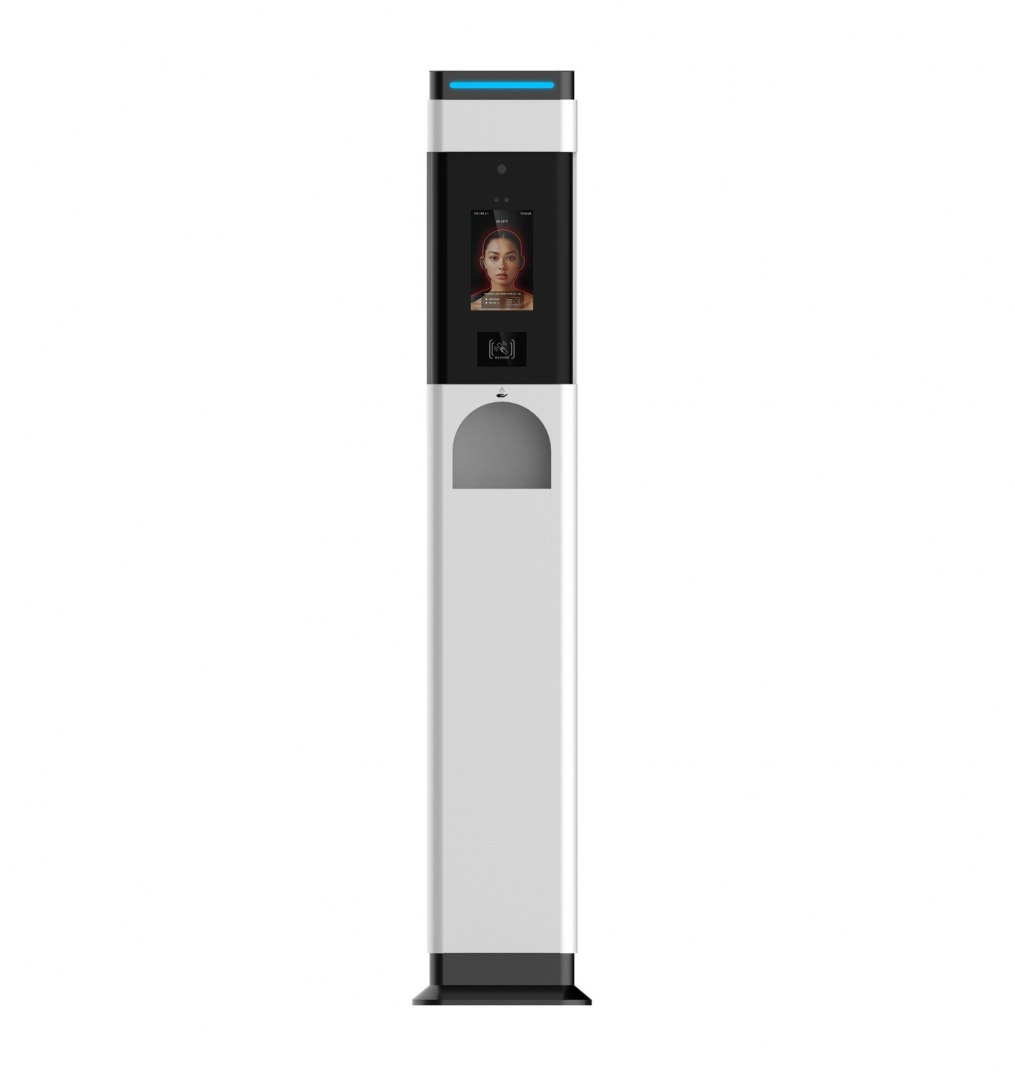 The non-contact system allows for the simultaneous disinfection of hands, temperature measurement and face recognition.
The intelligent kiosk for temperature measurement and hand disinfection can be used at the entrances to crowded places such as office buildings, schools, hotels, banks, municipal offices, shopping malls, etc. It allows you to monitor body temperature and notify when it is increased.
THERMOSCAN can be connected to any access control or working time registration system. The device can be configured as an internal reader - identifier. After detecting the employee's face and checking the temperature, the system will grant access to the door. The station can be connected to any executive device, such as a gate, electric strike or electromagnetic lock.
The system enables system management via LAN. With this feature, data can be transferred to the cloud. It allows you to freely check the entry register on a mobile device and download a report for a given user or group.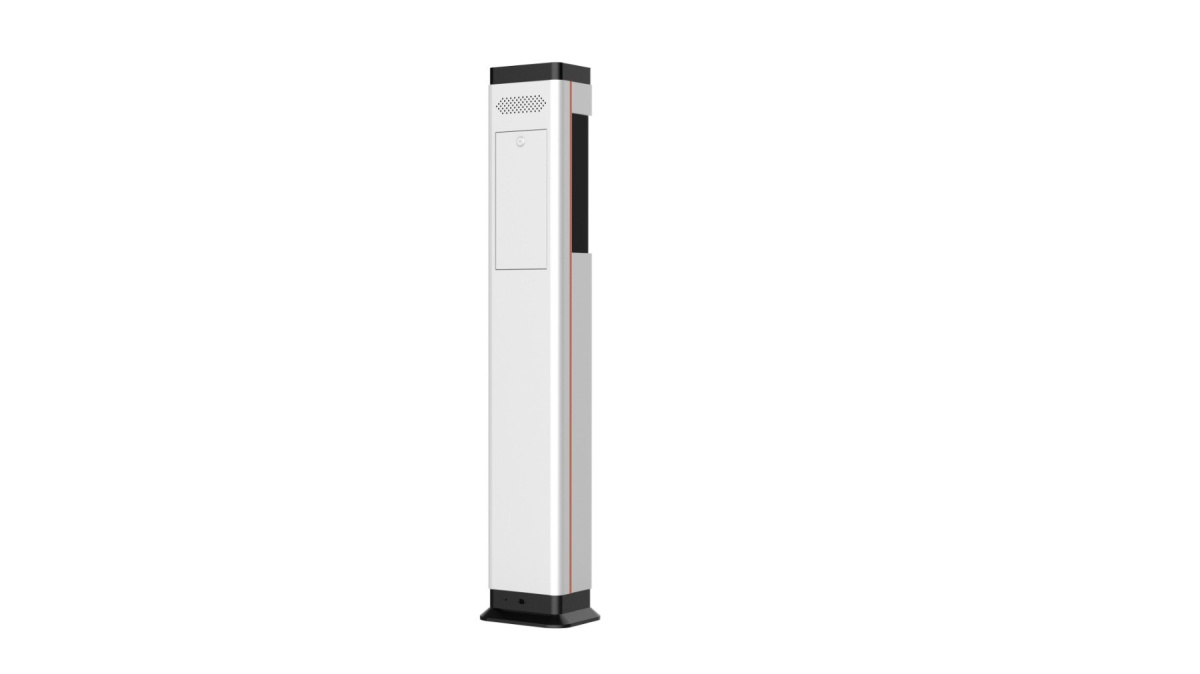 Product features
The dispenser is suitable for 3 different liquids: foam, soap, disinfectant. Equipped with a refillable 10l cylinder. Access to the fluid is secured with a key. The dispenser is DC powered and battery operated - up to 30,000 operating cycles. Equipped with an indicator light for dirt on the motion sensor and a tray for dripping liquid.
The latest technology in infrared thermal imaging
Built-in thermal imaging camera with infrared sensor

8'' thermal imaging touch screen
It shows the user's silhouette, thermal image and temperature data at the same time

Precise temperature measurement
Temperature measurement error is not greater than ± 0.3oC, precise detection eliminates access of infected people to the premises.

Response speed in milliseconds
High accuracy of face verification, quick reading and saving to the local database.

Multilevel operation
Online and offline work. The system allows you to record without connecting to the Internet or LAN. Memory up to 100,000 events.

Simple DIY installation

The product does not require installation by the assembly team. The station only needs to be set up at the entrance.

Mask detection

Face detection

Helmet detection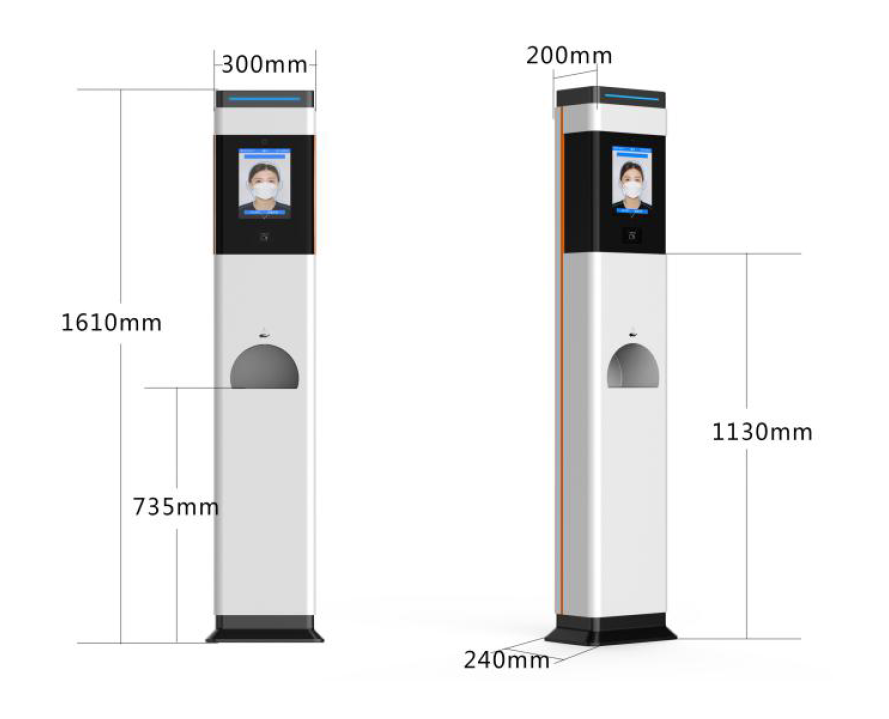 Technical data
| | |
| --- | --- |
| Operating system | Android 7.1.2 |
| Thermal board | 16*4 px |
| Reading range | 60°*15° |
| Infrared camera | 320*240.0.5m |
| Camera resolution | 2 MPx |
| Face reading accuracy | 99% |
| Face reading distance | 0,3 - 0,5m |
| Base capacity | 20.000 cards, 100.000 events |
| Temperature measuring range | 35,5° do 42°C |
| Diagonal of the picture | 8" IPS |
| RAM | 2GB |
| ROM | 8GB |
| Ports | 1x DC ; 1x RJ45, 2x USB, 1x HDMI, 1x TF SD slot, 1x audio |
| Communication | Off i On-line/ WiFi i LAN |
| Power | AC 110-240V |
| Working temperature | 10°C do 35°C |
| Working humidity | Up to 90% |
| Application | Inside |
Nie znalazłeś odpowiedzi na swoje pytanie?
Napisz do nas, zadzwoń lub umów się na kawę!