Hotel switch WPS-01
Price 35,00 € (23% VAT included)
28,46 € net price
Ask for a product
Description
---
WPS-01 is an energy-saving hotel switch operating on RFID proximity cards. It works with Mifare Classic and Mifare DESFire EV 1-3 cards, at a frequency of 13.56 MHz or with Unique / Temiq 125 kHz cards - this option should be selected when ordering. The switch is not programmable - it means that it works with all proximity cards of a given frequency. However, it does not work with cards such as business cards or ID cards. Hotel switches from the WPS series are used in low-voltage networks with a voltage of 110-230 V AC. Optionally, the current switches can be prepared for a constant voltage of 12-24 V DC. The hotel switch housing is made of ABS material, resistant to mechanical damage. Its minimalist design fits perfectly into any interior of both modern and classic hotel rooms. Thanks to the use of hotel switches, savings on electricity can reach up to 20% per year, and in the case of rooms with air conditioning, even up to 30%.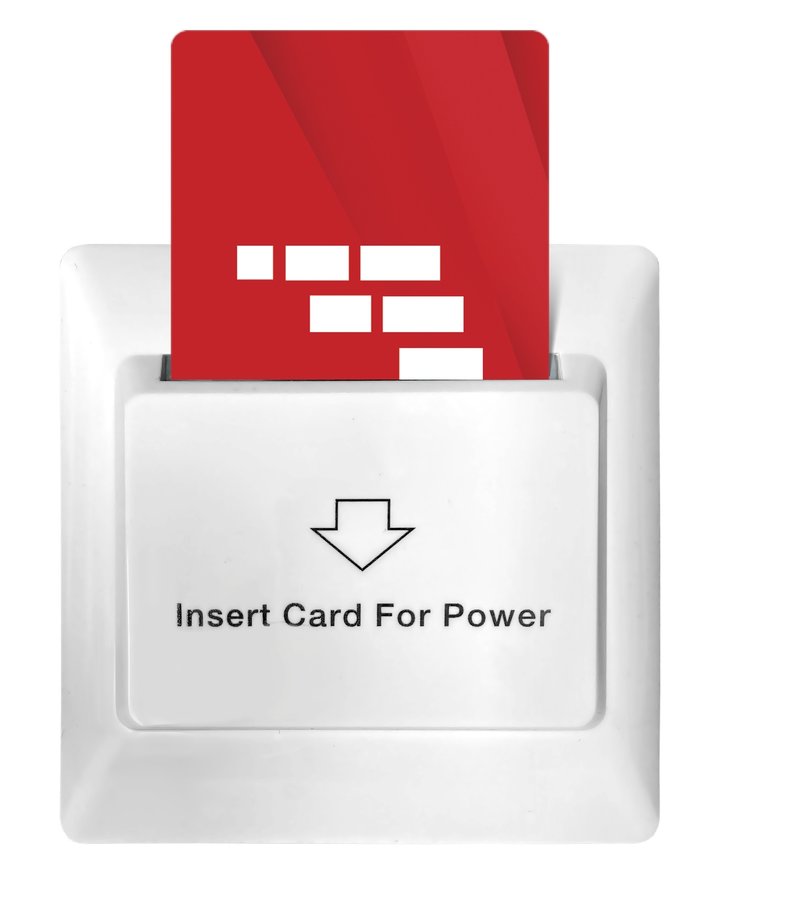 Product main features:
Power supply: 230V AC or 12V DC
Material: plastic
Supports Unique / Temic 125 kHz cards (on request)
Delay: ~ 30 seconds
Load current: ≤ 16A
Service life: more than 100 000 cycles
Working temperature: -10 + 60 ℃
Operating humidity: 10 ~ 95% RH ℃
Flush-mounted switch for round box ø60
White color
Compatibile ø60 round electrical box
Dimensions of hotel switch
Montage scheme for 230V AC
Montage scheme for 12V DC
Nie znalazłeś odpowiedzi na swoje pytanie?
Napisz do nas, zadzwoń lub umów się na kawę!