Thermoelectric hotel minibar WMG-28S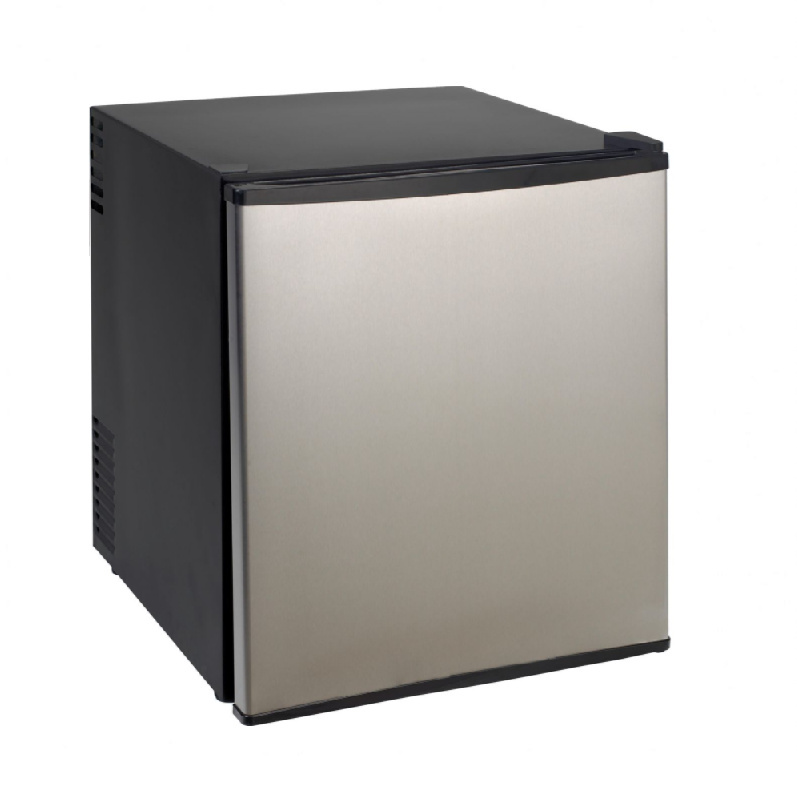 Price 153,19 € (23% VAT included)
124,54 € net price
Ask for a product
Description
---
The principle of operation of a thermoelectric mini bar - here the cooling method is based on the Peltier effect, thanks to which the heat is concentrated on one side of the device, and on the opposite side there is effective cooling. The use of this technology allows the minibars to be compact and work without the use of condensate, compressor and filters.
Product main features:
Thermoelectric hotel minibar with full door
Capacity: 28 l,
External dimensions [HxWxD]: 475 x 380 x 380 mm,
Temperature regulation: 5-10 ° C (smooth regulation),
Permissible ambient temperature: up to 25 ° C,
Power: 65 W,
Electricity consumption: 130 kWh / year,
Loudness: 23dB,
Perfect for smaller apartments, hotels, guesthouses, dormitories, hospitals and offices,
Thermoelectric cooling system, environmentally friendly,
Right-hand closing door, it is possible to relocate the hinges to left-hand closing,
1 inside shelf and 2 door shelves,
Internal LED lighting,
Net weight: 9.2 kg,
Gross weight: 10.2 kg,
Color: black and silver,
Warranty 24 months.
Nie znalazłeś odpowiedzi na swoje pytanie?
Napisz do nas, zadzwoń lub umów się na kawę!